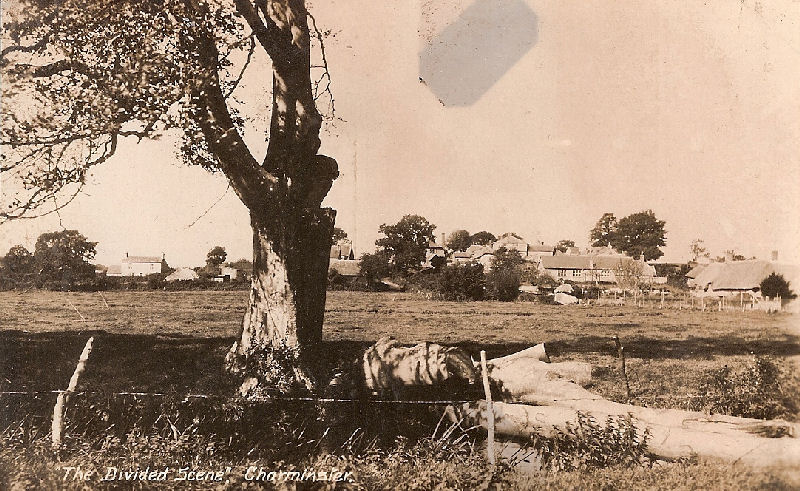 This rather unusual view looks across fields to the houses along either side of the road as it enters the village.
Almost in the centre is the Three Compasses Pub, the long building centre right is the Village Hall,
and the thatched cottages to the extreme right are on the lower part of West Hill.
Probably taken in the 1930s.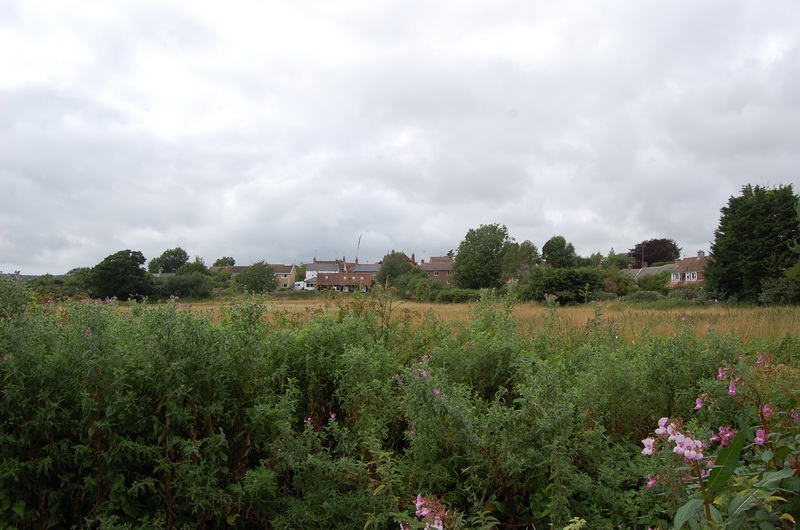 Almost the same view in 2010. The trees in the middle distance have grown, blocking the view to many of the buildings,
including the Village Hall. The large tree in the foreground is no longer there. Houses have been built on the nearer side
of the road. The roofs of the thatched cottages in lower West Hill are just visible.