The church interior also shows a few changes.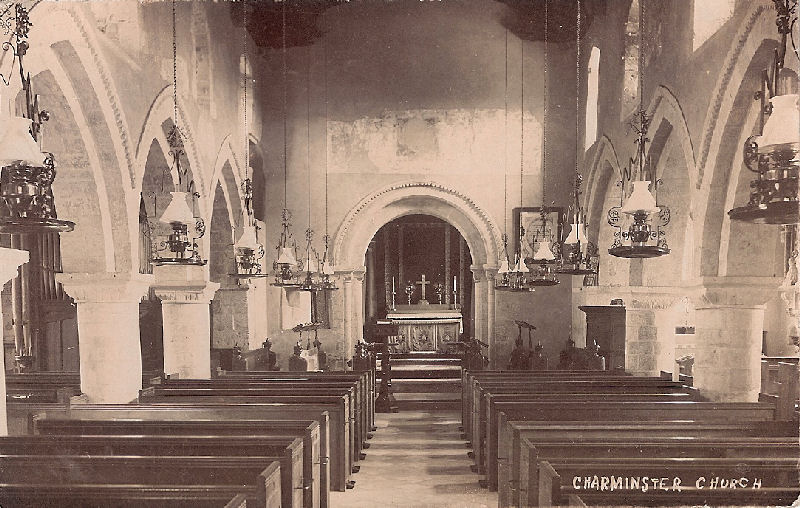 This postcard of the nave looking towards the altar is postmarked 1906. Note the ornate gas lamps.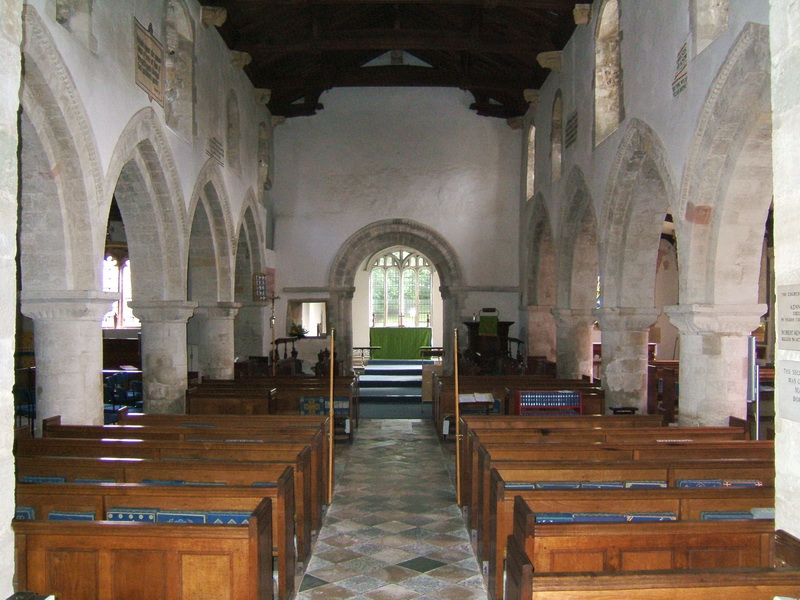 Photographed in 2006, the most obvious change is the absence of the oil lamps, but note also the wall paintings,
revealed during restoration work a few years earlier.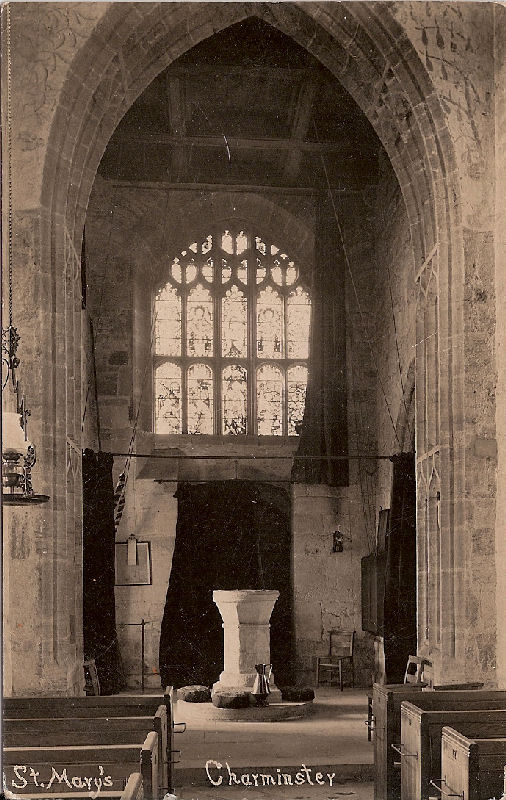 Facing in the opposite direction, into the lower part of the
bell tower and towards the font. The oil lamp on the left suggests
a similar date to the previous postcard.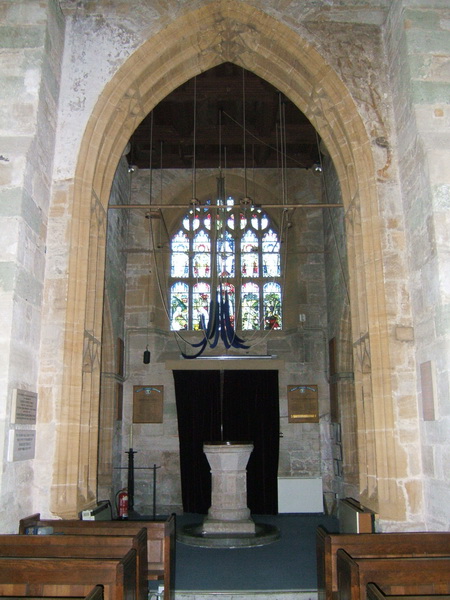 Apart from the absence of the oil lamp, an almost identical
picture, taken in 2007.