(Charlton Down)
Herrison, a mile or so to the north of the main village, is part of the parish of Charminster. A small mental asylum was established here, in Forston House, in 1827. A much bigger permanent hospital was built in 1863, and closed in 1992. During this time it was one of the major employers of people living in Charminster. The are has now become the community of Charlton Down, although mental health services are still provided by the Forston Clinic on the edge of the site.
The old hospital buildings have been converted to private apartments.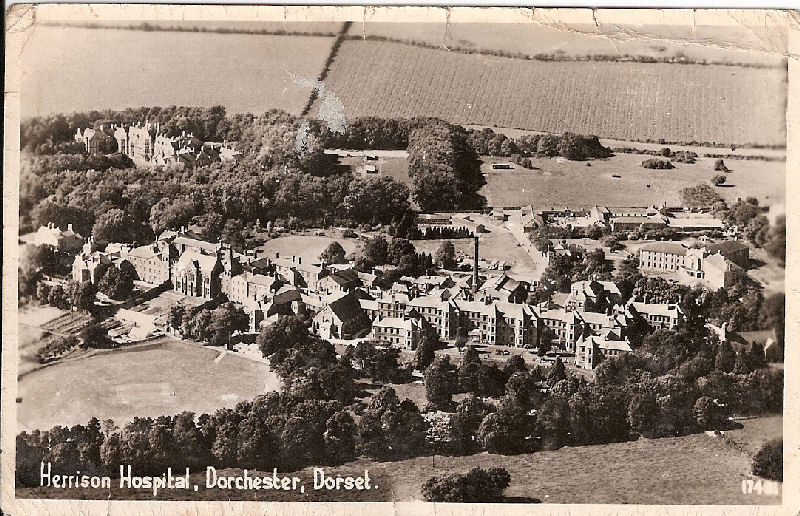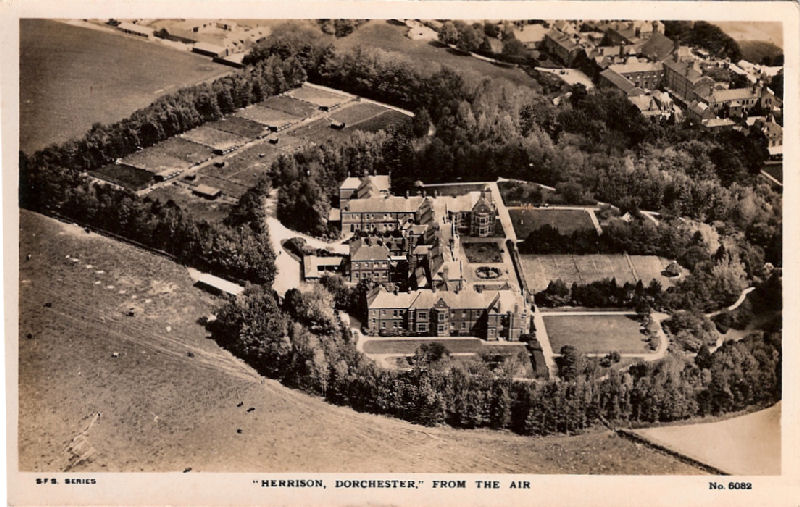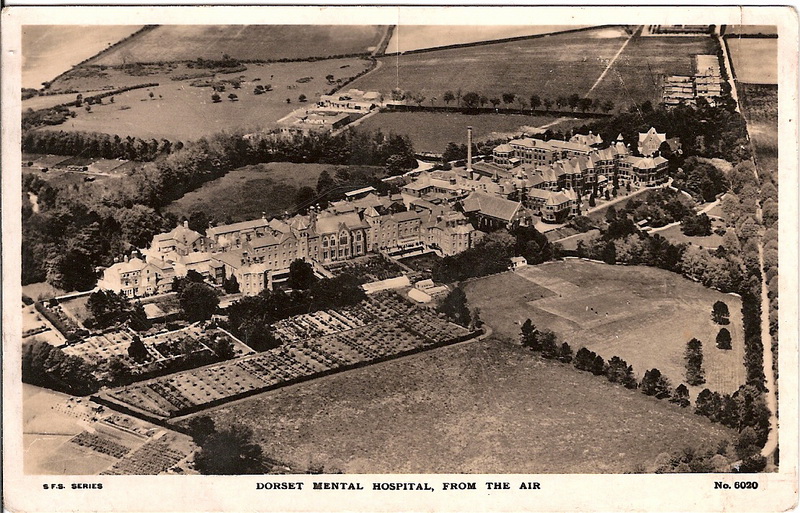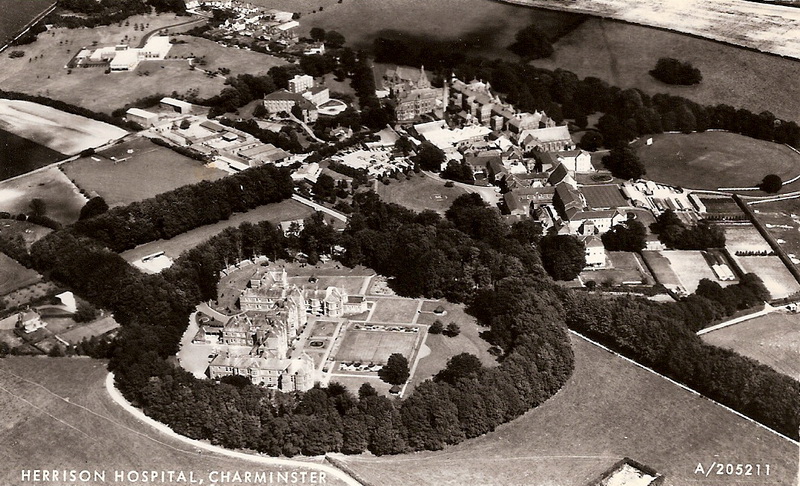 Four postcards showing aerial views of the hospital. The one on the top right, showing the main hospital building, is dated 1937. The two cards on the
left, showing the hospital and adjacent buildings, are undated but is almost certainly of a similar date. The lower right is more likely from the 1960s.
I have not yet been able to produce present day examples of these views!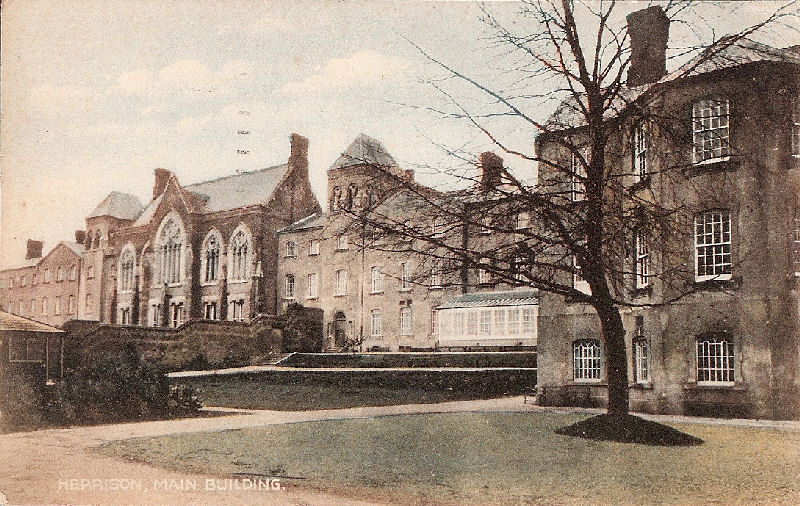 The south side of the main hospital building, the postcard has a 1939 postmark.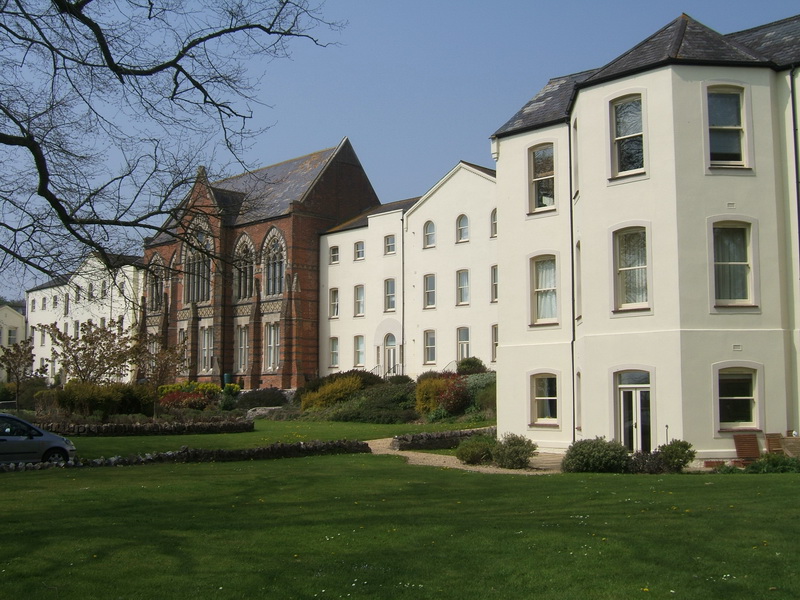 The same building today, showing that the two small towers on either side of the central part of the
building have been removed. Considerable cosmetic work has also been carried out, and walls and
outbuildings removed when the gardens were landscaped.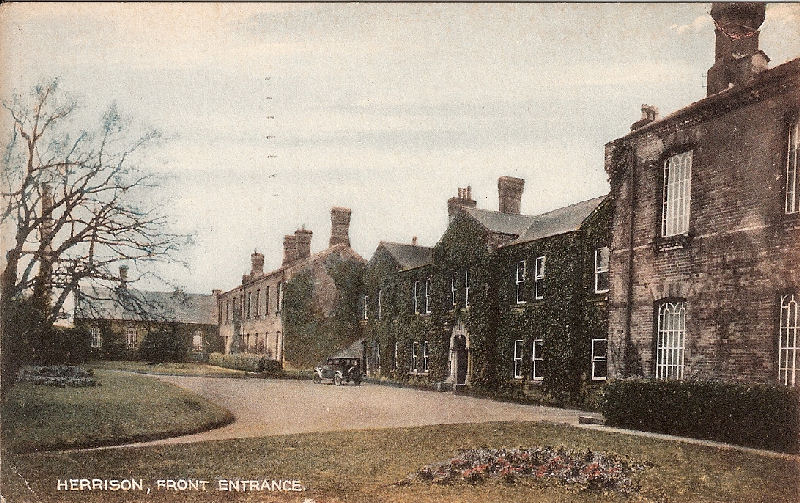 The same building, but from the opposite side. This card is also postmarked 1939.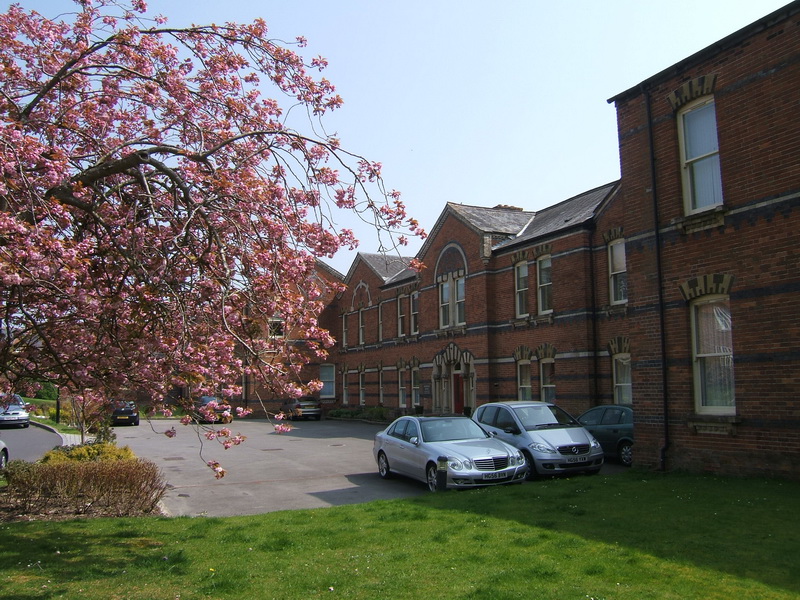 Apart from cosmetic work to the outside of the building, the appearance in 2008 is little different.
The cars have changed a little!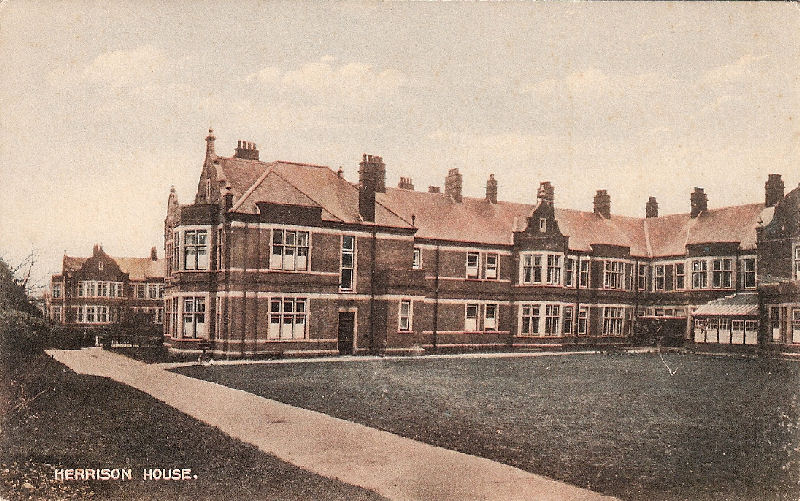 Two identical views of some of the buildings away from the main hospital. The black and white version was posted in 1944, but I would suggest from
their appearances and style that these and the previous two postcards are, in fact, much older.
The same building today. It was not possible to take exactly the same photograph as the original,
as there is now a large tree where the photographer probably stood.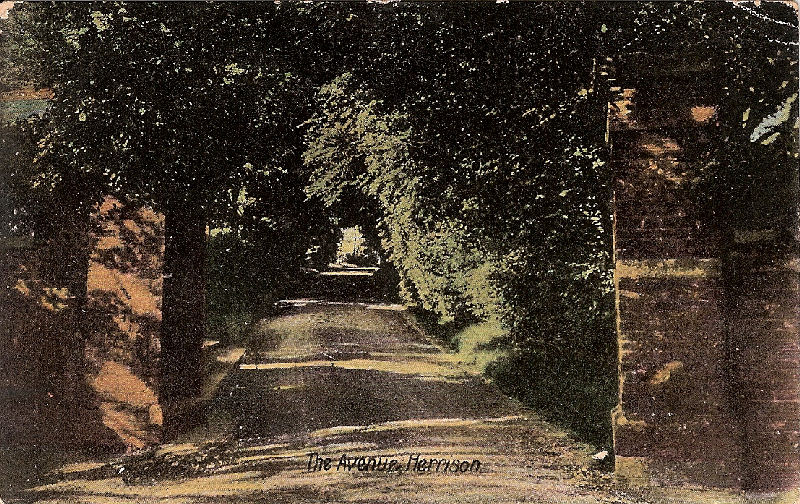 Posted in 1908, this card shows The Avenue, Herrison. To date I have not found the location to compare the
view as it is at present.