The lane leading away from the river, on the opposite bank to the church, is really called Alley Lane, but because of a mistake in the road signage provided by the local council, it is mistakenly named Mill Lane. In fact Mill Lane does not begin until the junction a few yards up the road from Alley Bridge.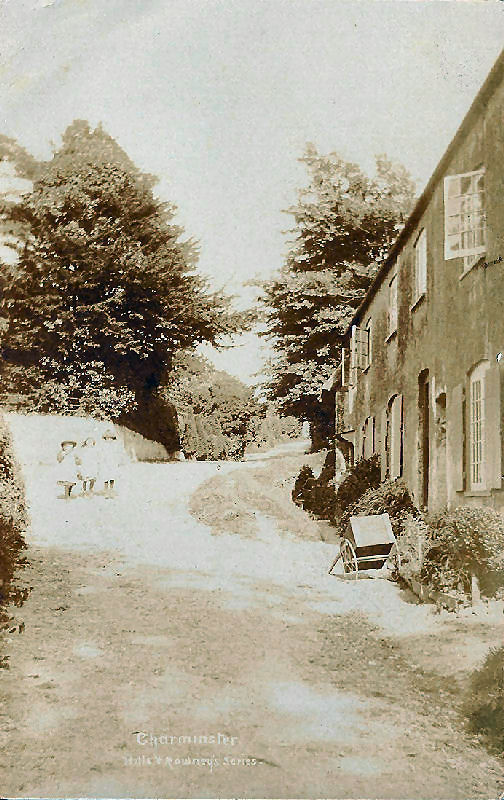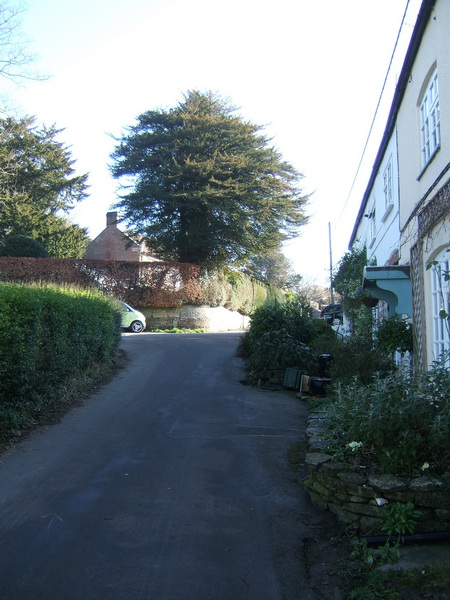 Two views almost 100 years apart of Alley Lane leading up from the river towards the junction with Mill Lane.
The fronts of the houses have changed, and also when the road was surfaced the access to the houses was changed
from the slope seen in the postcard to a proper terrace with steps.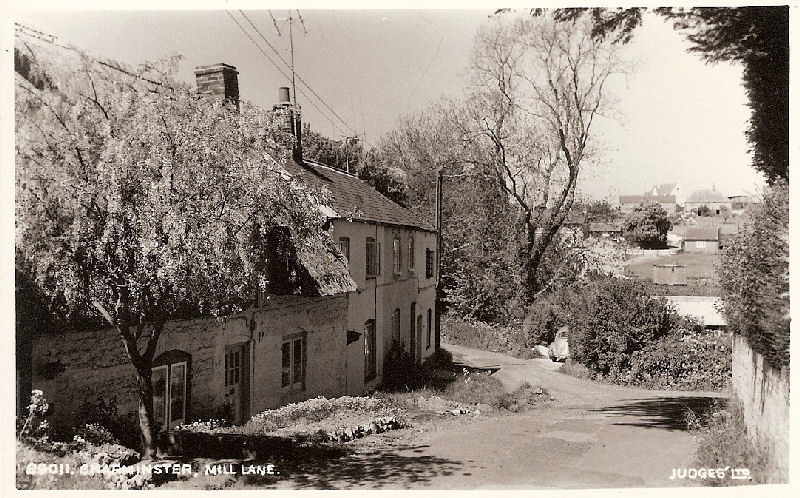 A 11960s postcard (note the VW Beetle) looking back down at the same junction. The terrace in front of the
houses shows more clearly in this view.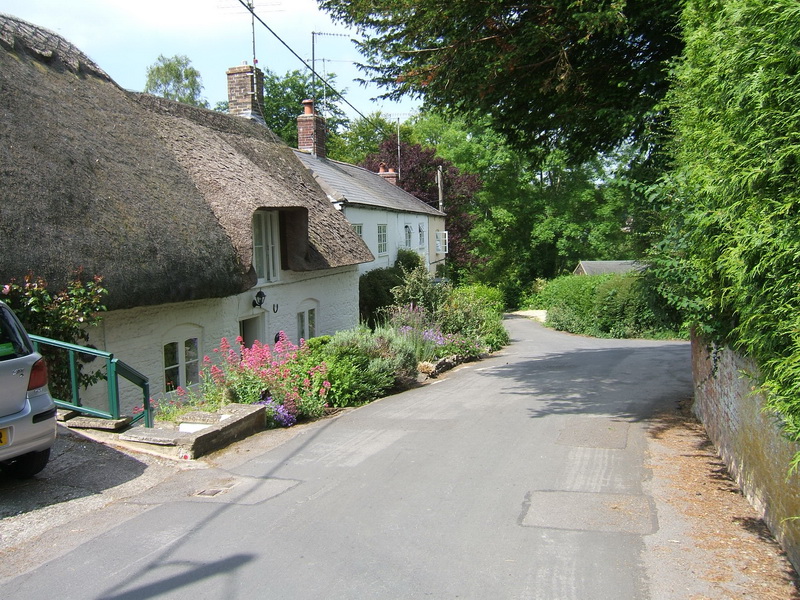 By 2007 the tree on the left had gone, and the shrubs on the terrace had grown. Very little else has changed.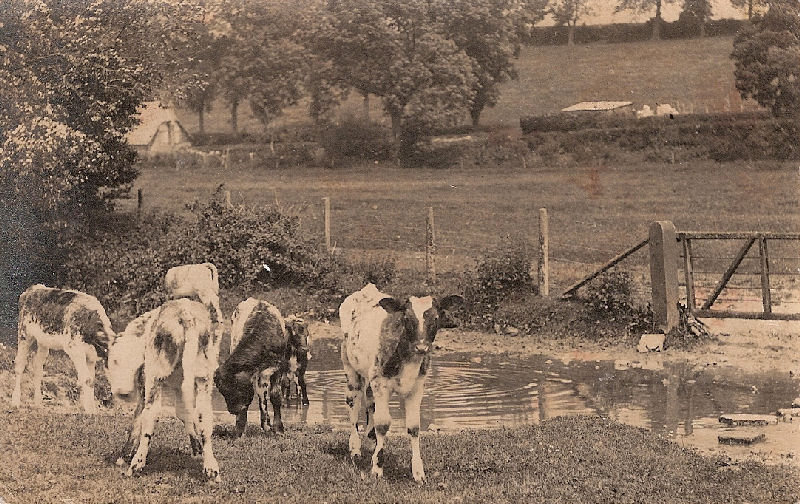 Turning right at the junction in the previous views leads along Mill Lane to the Mill itself. There is a postcard of
the mill, but not yet in my collection. This view was taken from North Street, looking across the fields toward Mill Lane.
The building on the left is close to the mill. The card is postmarked 1906. There is no indication of a publisher, nor
does the card actually say Charminster, although it undoubtedly is.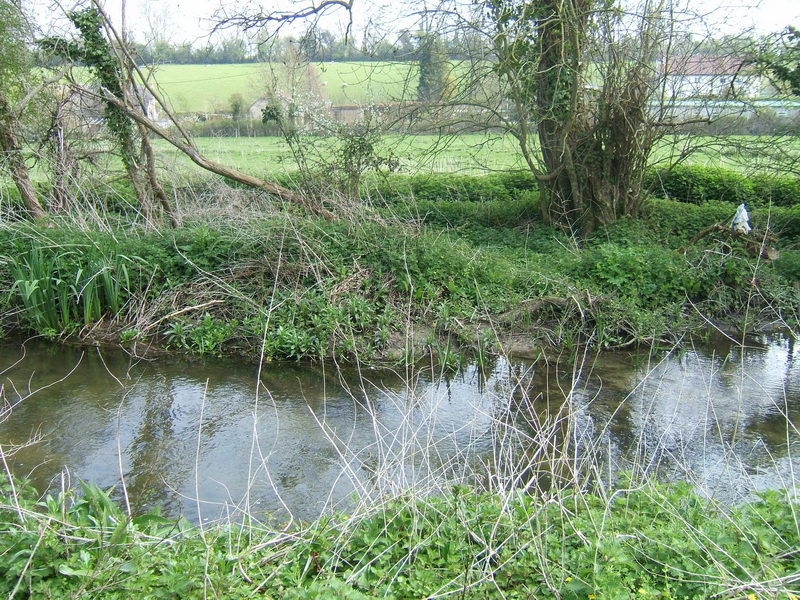 Taken as near as possible from the same spot in 2008, the river banks are better established, and more overgrown,
and the trees along Mill Lane have gone. Also a few more houses have been built.
This is now the very bottom of the village playing field, whereas before it was pasture.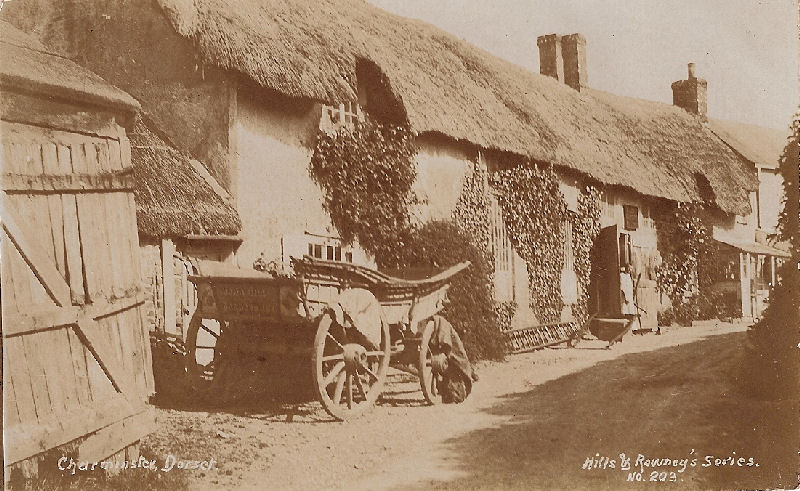 The Carriage Works were up Mill Lane away from Alley Lane, and this postcard is almost certainly early 1900s,
although a workshop was still there in the 1930s. Oddly, the card is postmarked Hailsham, Sussex, and was sent to
a Hastings address. It bears a George VI stamp.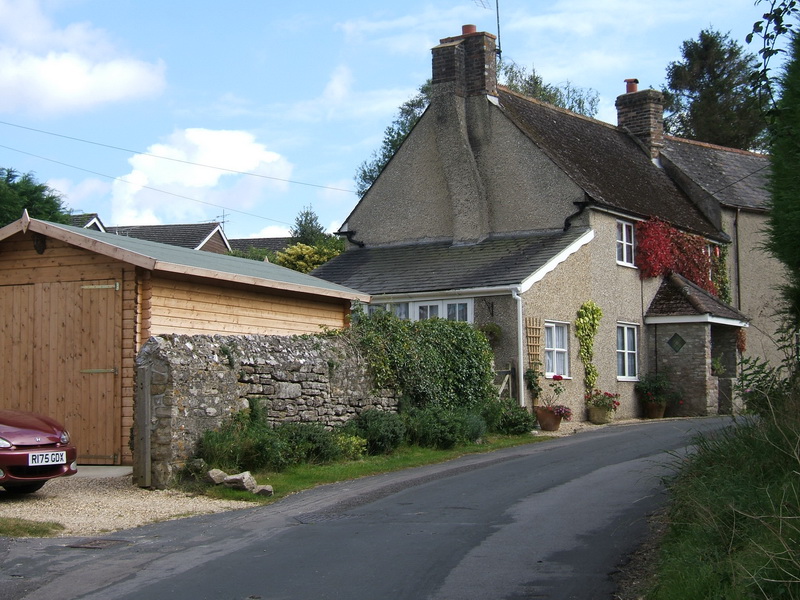 The buildings here have changed so much that it took some time to work out exactly where the view in the
postcard was. The nearest cottage and the workshop have gone, and the thatch on the remaining buildings
has been replaced by tiles. However, the bend of the road and the rooflines confirm the location.