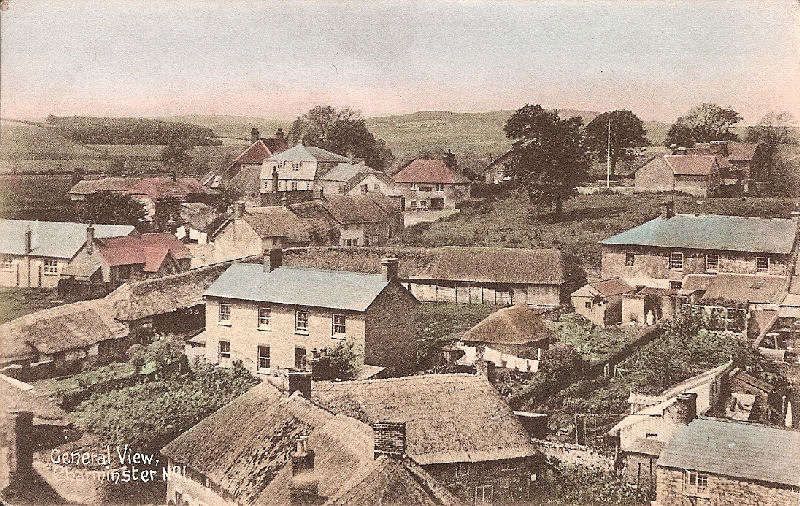 A view from the Church Tower looking west. The postmark is not clear but appears to be 1908. The thatched
buildings in the centre foreground are on the main village street. Centre left is the Village Hall with the red-tiled
end section and grey-roofed main hall behind. In the centre background is the Village Square, with the Three
Compasses pub, and upper right is the school.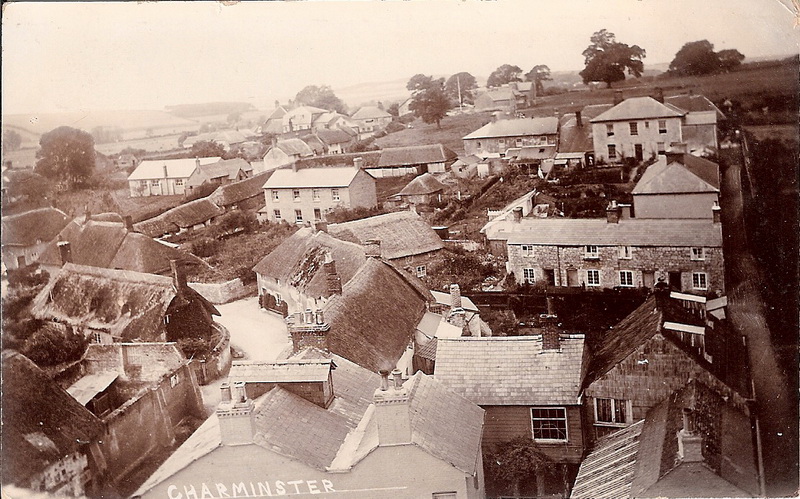 Another picture of the same view, taken at about the same time but of a wider angle.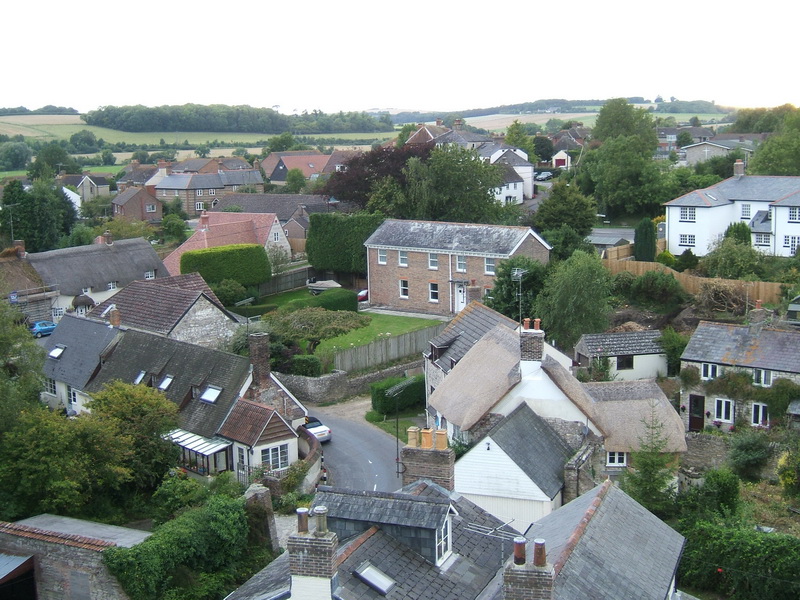 The same view in 2008. More houses have been built behind the Square, but the Village Hall can still be seen.
Some of the thatched cottages in the foreground have been tiled, and the school has been completely rebuilt.
Note the cross on the end - this is a Church of England School.
The large building is the centre was a farm house in the postcard, but is now flats. Also, the thatched
farm buildings have gone.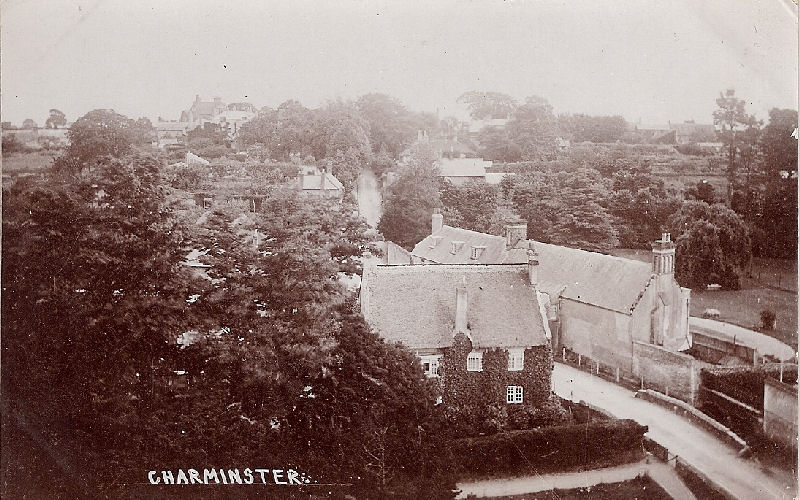 Looking eastwards from the Church Tower, East Hill in the centre. Difficult to date this postcard, but probably 1930s.
On the skyline, just left of centre, is the vicarage. The road crossing the river is evident at
the bottom right.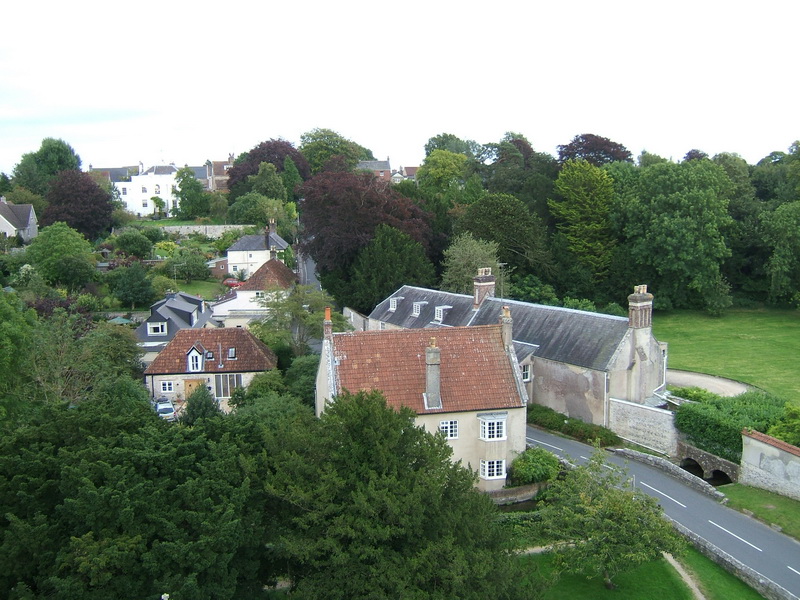 Very little has changed in 2008. The buildings in the foreground are almost identical, but the vicarage has gone.