At the bottom of West Hill the road turns sharply left into what is officially the start of East Hill, but as it is on the level it is often referred to simply as the village centre.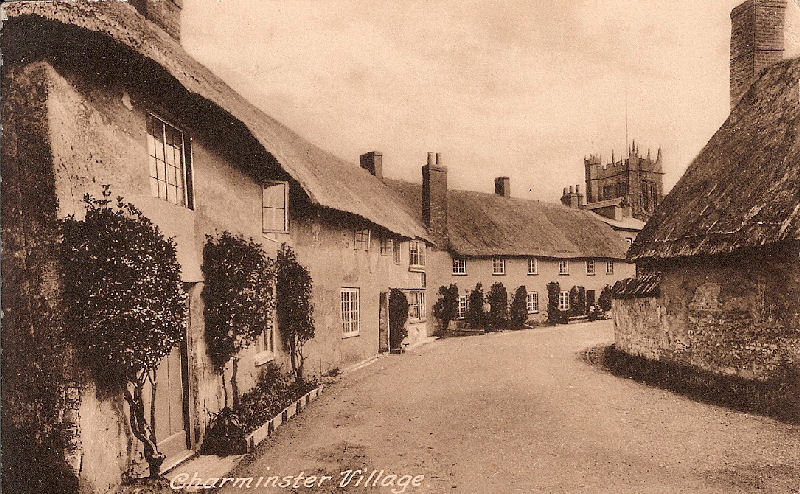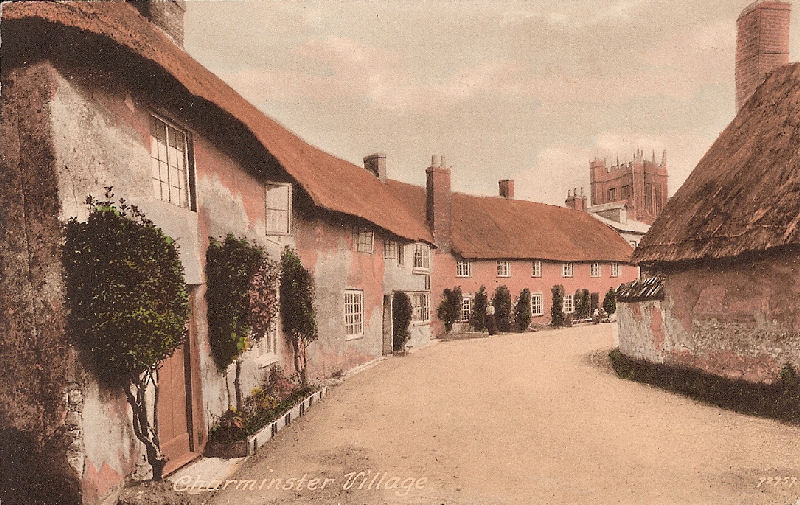 These two postcards show the same view, the one of the right having been hand-coloured, and show the view immediately after turning
left at the bottom of West Hill. The postcard on the right was sent in 1941, but I feel sure the picture is older than that.
Taken in 2006, my photograph shows a number of changes. The houses in the left foreground
have been rebuilt, whilst several of the thatched cottages in the centre have been demolished.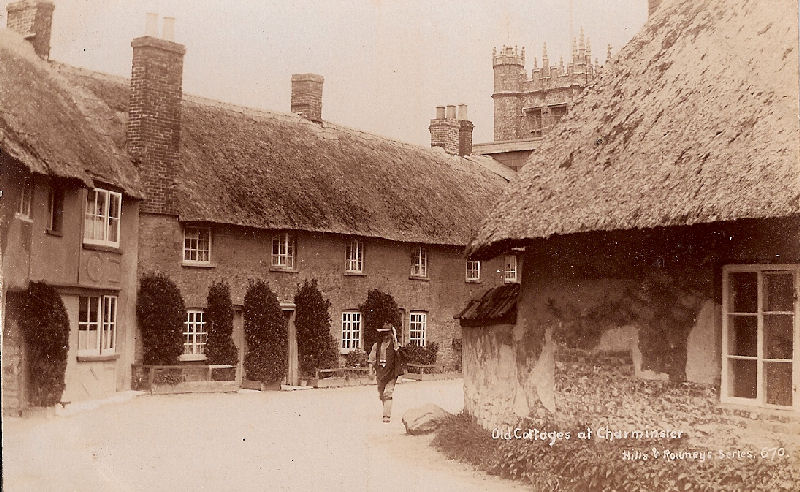 This postcard shows the same view, but a little further along the road. Judging by the size of the plants
outside the cottages, the picture was taken at the same time. Also, there is an almost identical picture
in the Frith collection dated 1922.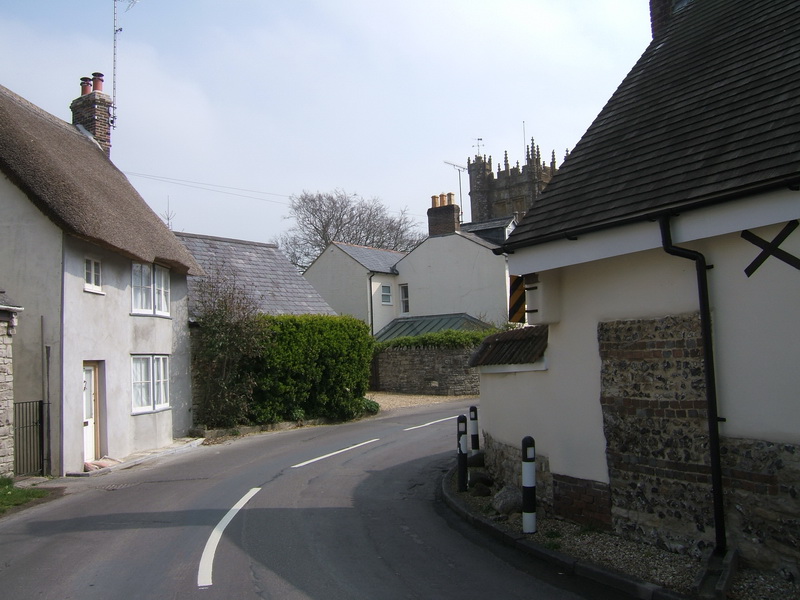 The same spot in 2008. The cottage on the left has been extensively restored in the last few years.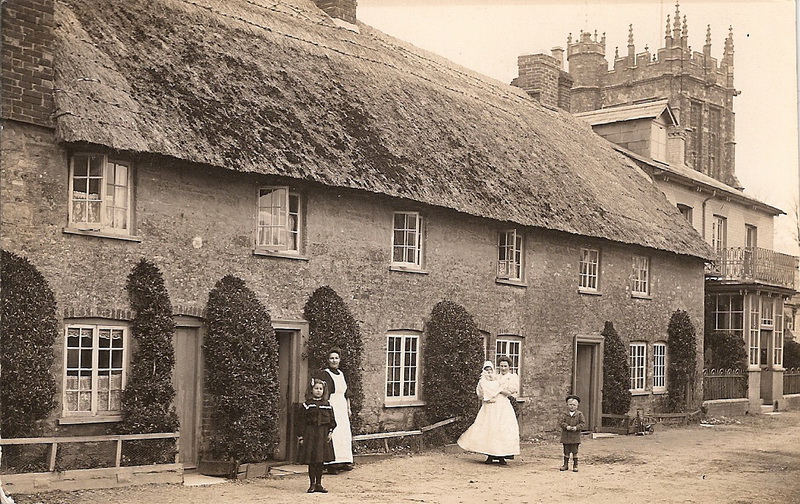 A little further on round the corner. This picture is probably a little later than the previous one - note
the shrubs have been pruned. Judging from the style of clothes in this and the earlier postcards I would
judge them to be nearer 1900 than 1922.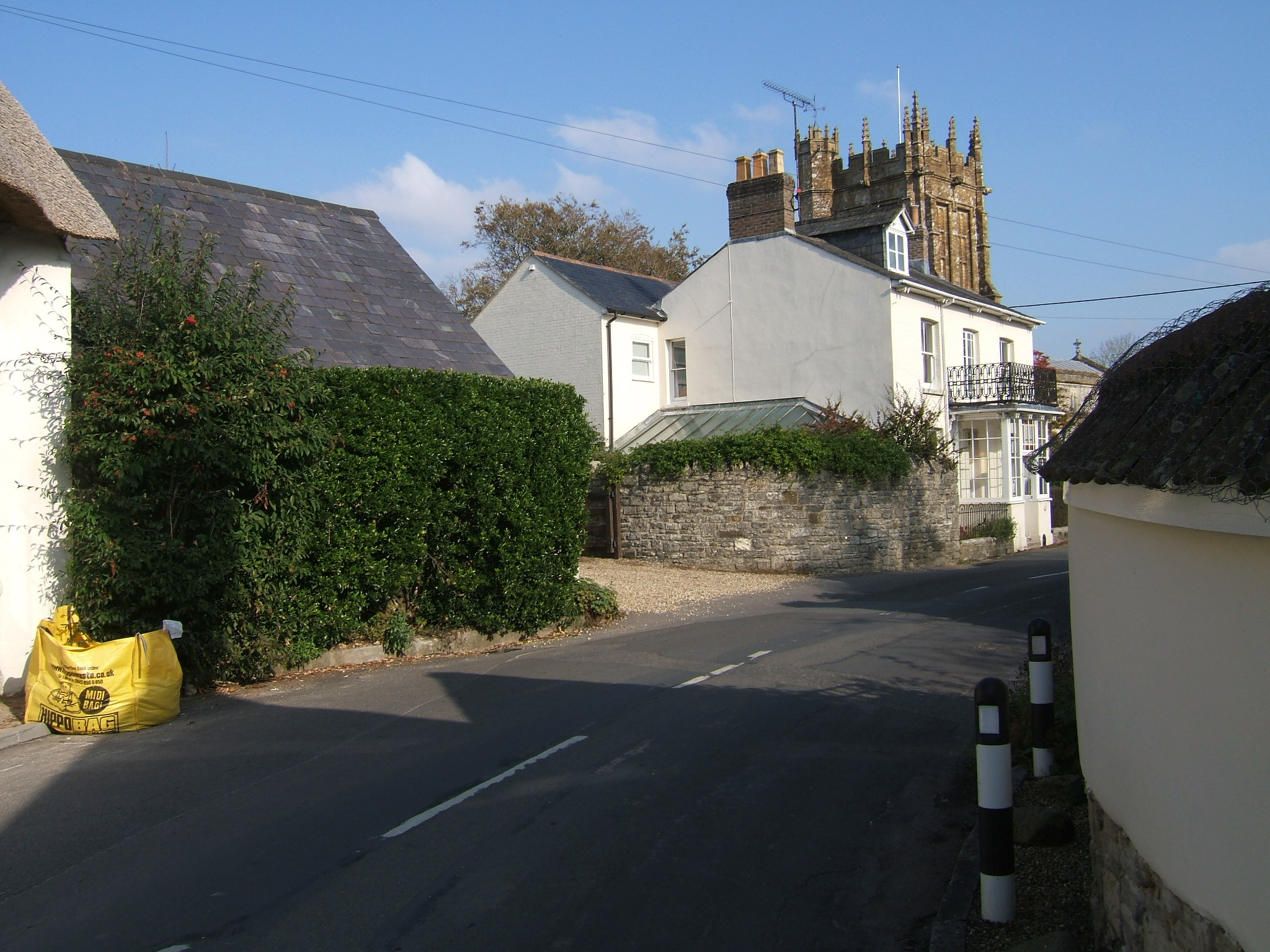 The 2010 photograph shows clearly where several cottages have been demolished
or altered extensively.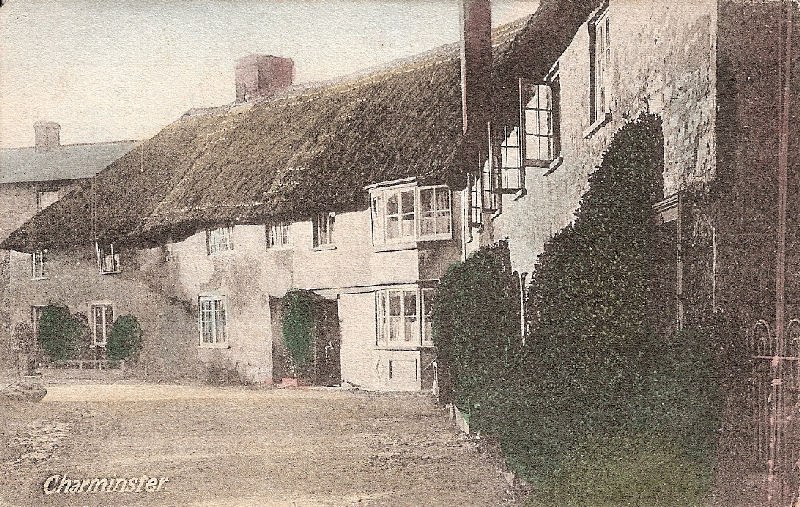 This postcard shows the view around the corner from the previous ones, and facing the other way. Judging by
details such as the shrubs outside the cottages, it would appear to have been taken at the same time, i.e. about 1900.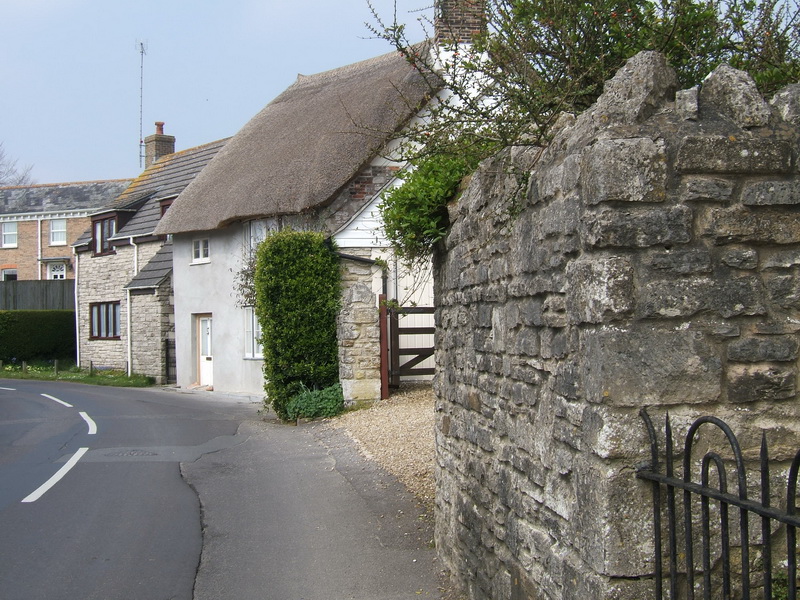 My 2008 photograph shows the rebuilt cottage on the left, the refurbished one in the centre,
and the location of the demolished cottages centre right. The iron railings in the bottom
right-hand corner are unchanged.