The Front of the House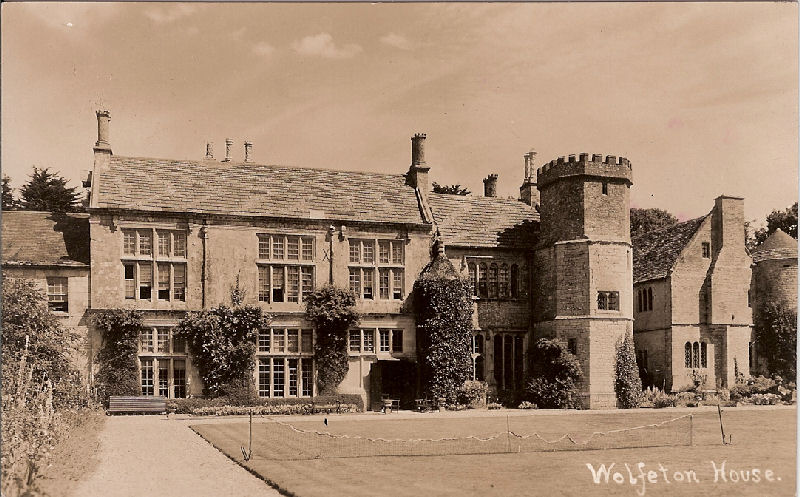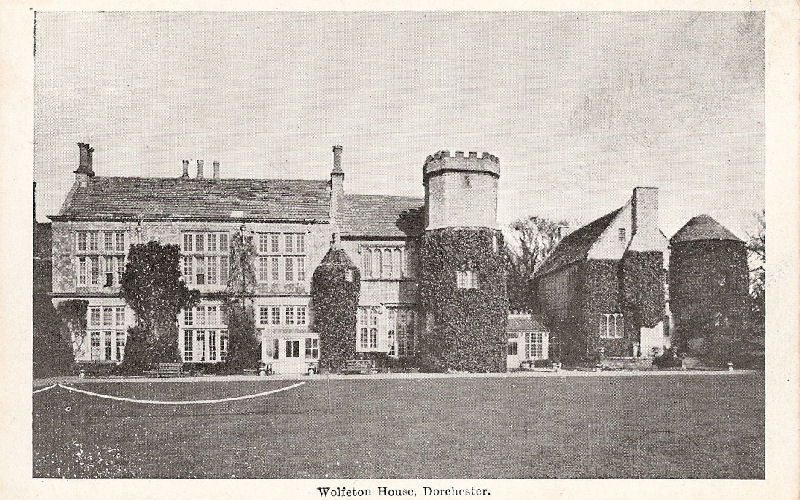 Two early views of the front of the house. Looking at the plant growth to the right would suggest the left-hand postcard is the earlier one.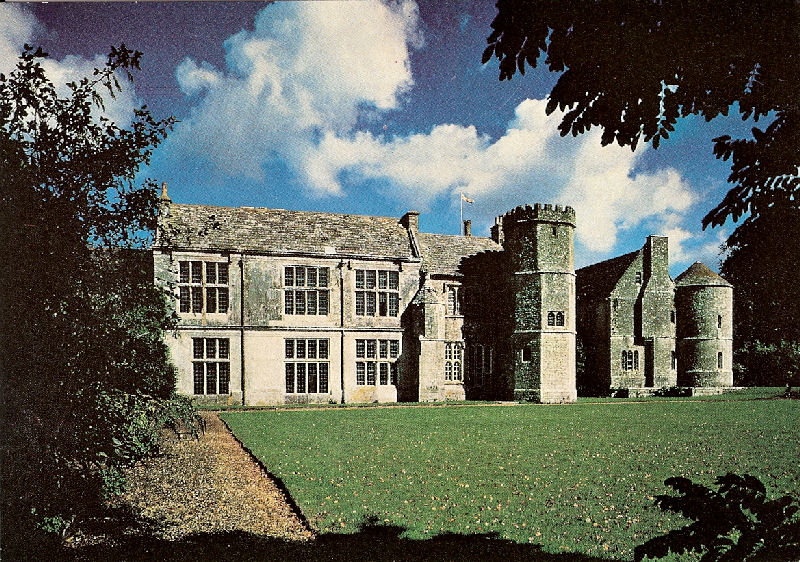 A much more recent view, taken after the plant growth had been cleared away.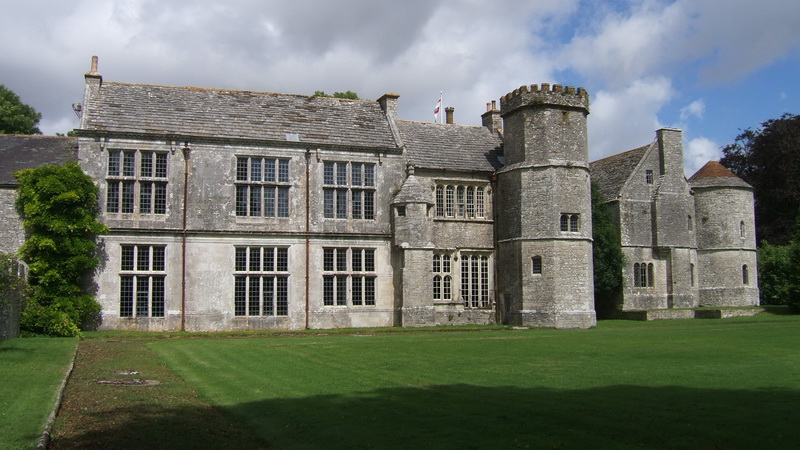 My 2008 photograph shows no obvious changes.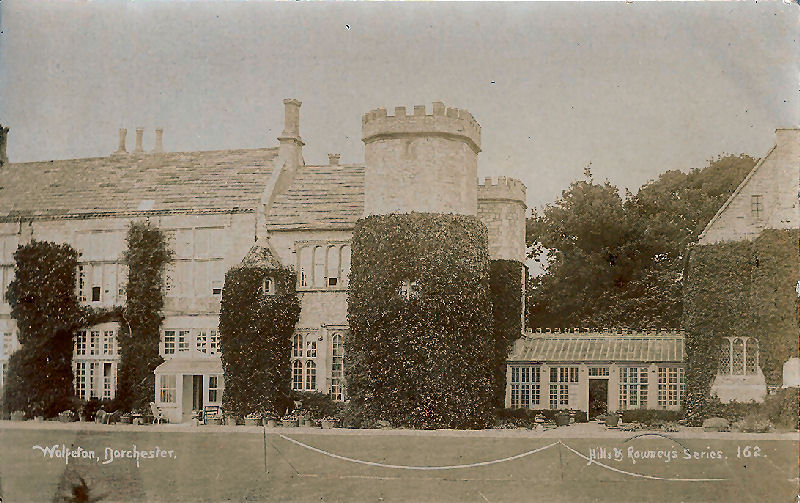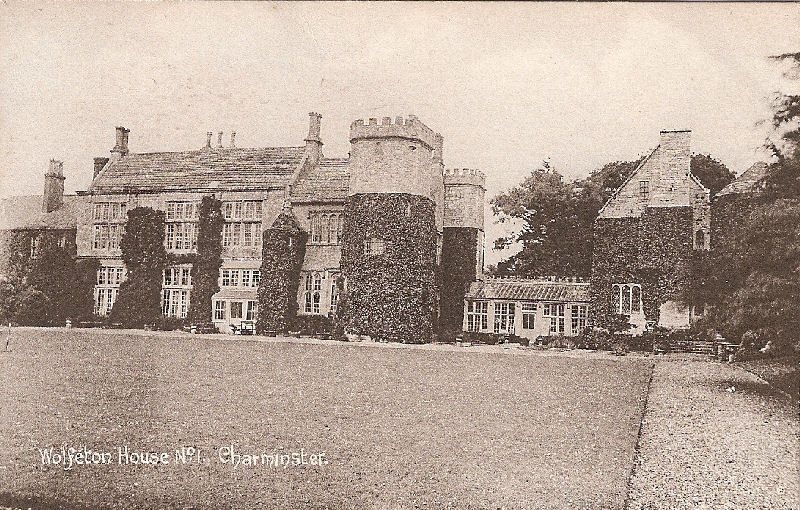 Two more older views, from a different angle.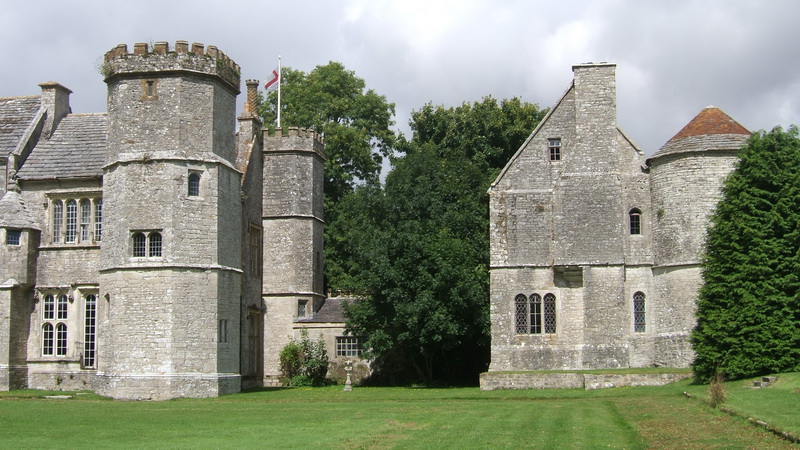 The present day view from the same angle shows that the conservatory has been turned into a more
substantial structure.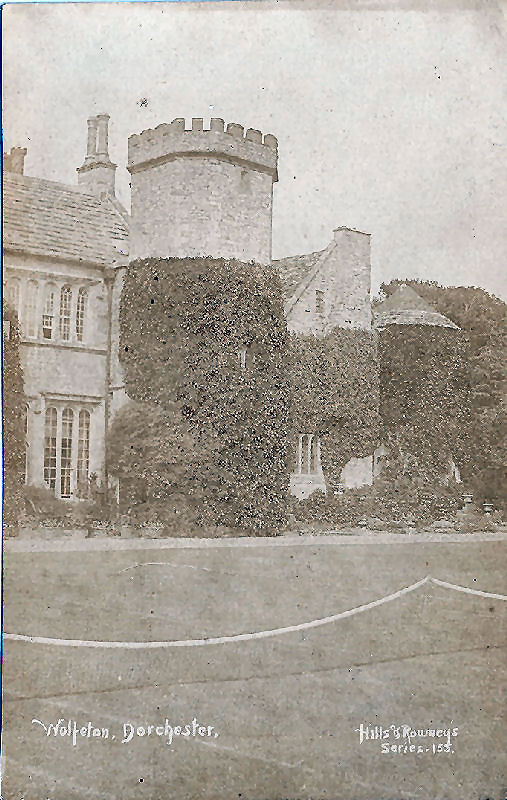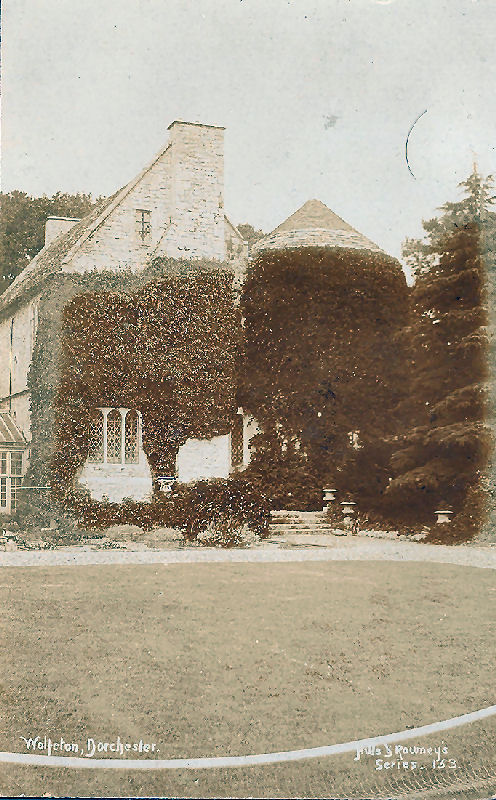 Closer images of the right-hand end of the building.
A similar view today.
Back to Wolfeton Manor Index