Nearby Locations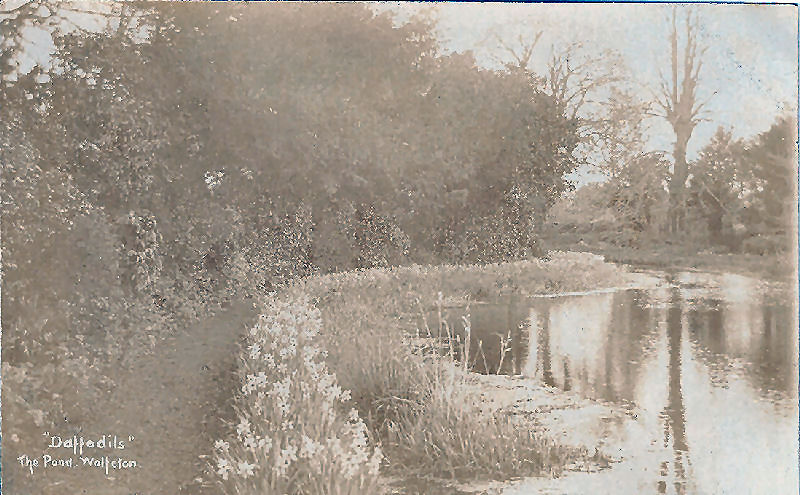 The Pond at Wolfeton is a little way from the house, close to the River Cerne. I have yet to photograph this location.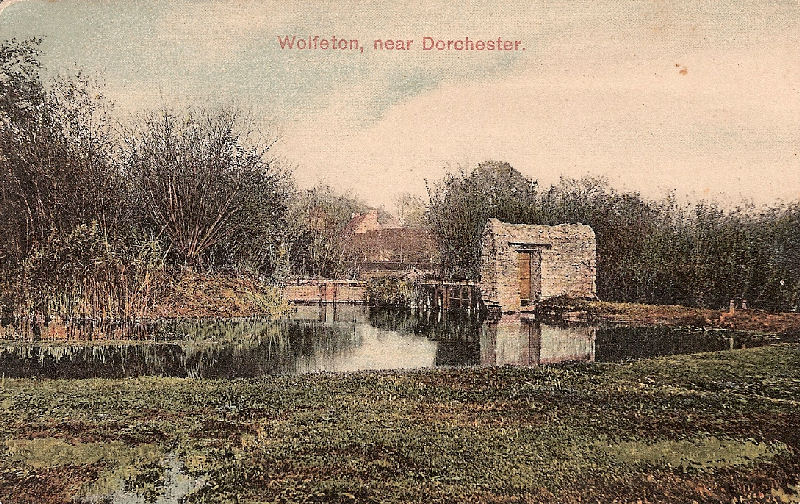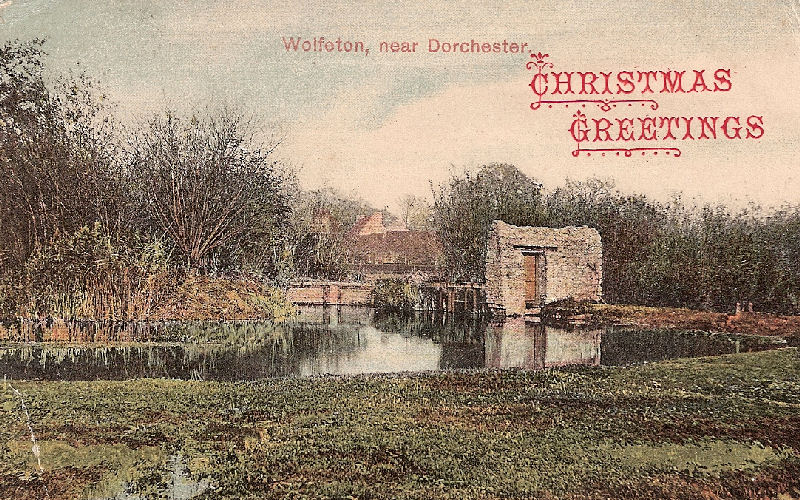 To the south of Wolfeton House the farmland on either side of the River Frome was managed as water meadows†, and this view shows one of the
buildings housing hatches which could be opened or closed to control water flow. The 'Christmas Greetings' version is postmarked 1907.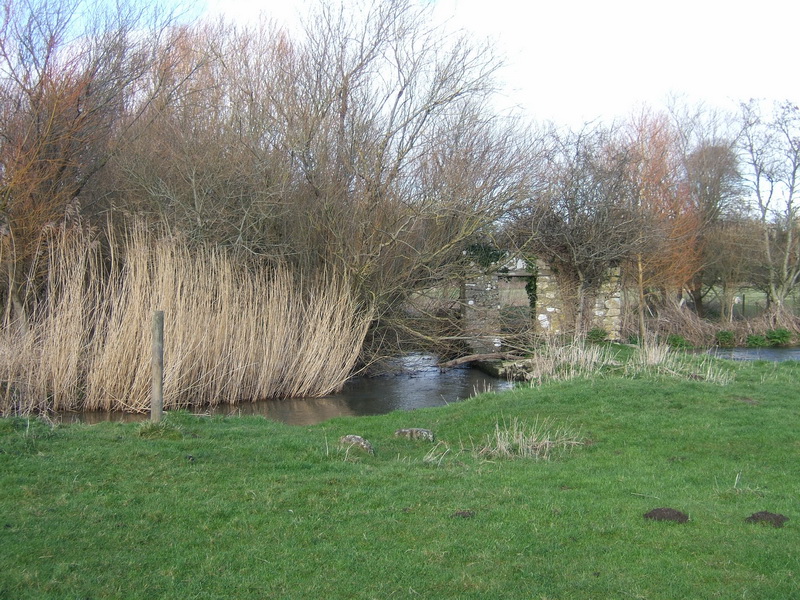 Today the hatches are no longer used, but the building is still there. Due to plant growth it is not
easy to see, especially in Summer, but is just visible in this winter photograph.
† For information on how water meadows were managed click here.
Back to Wolfeton Manor Index