The Rear of the House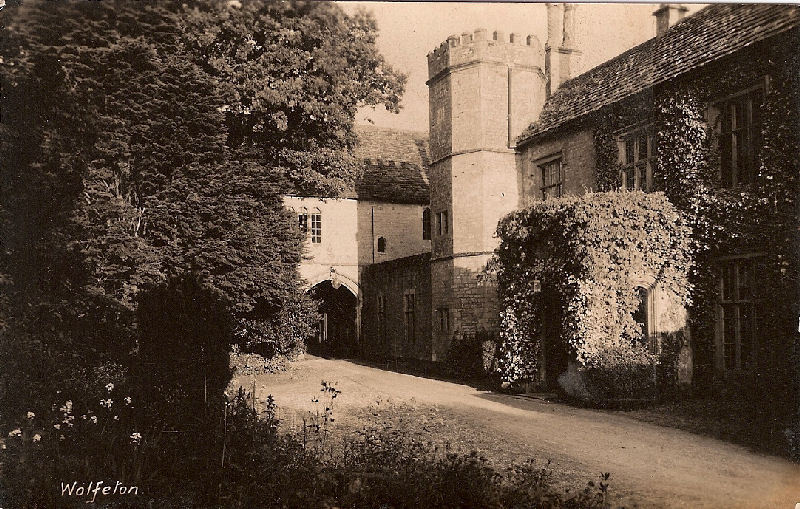 The archway in the centre is on the opposite side of the entrance gate, and the octagonal tower is clearly
visible in the views of the front of the house.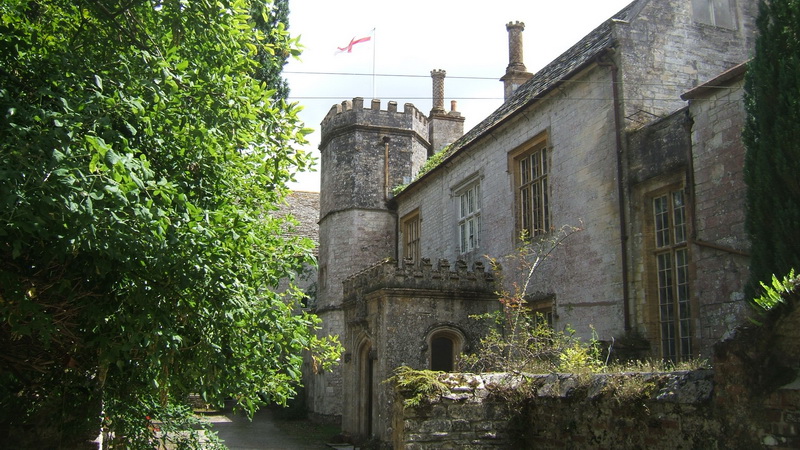 The present day photograph shows how the plant growth has been cleared from around the entrance porch.
Visitors to the house, which does open to the public, enter through here. Note also the changes to the chimneys.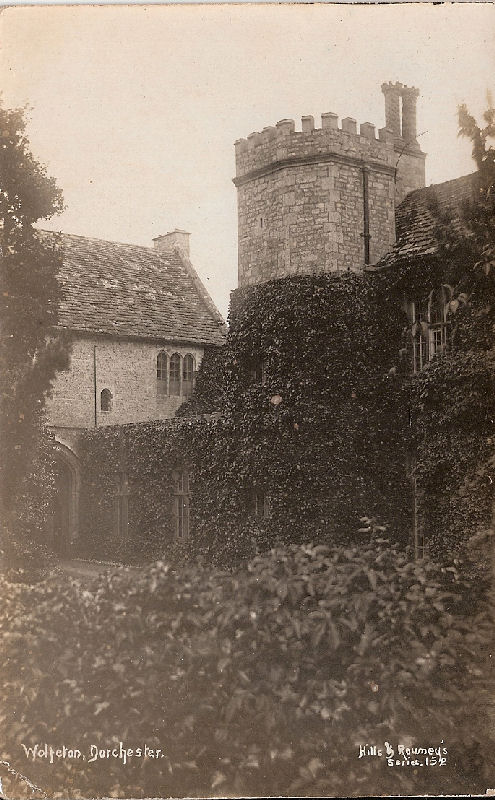 The same part of the building from a slightly
different angle.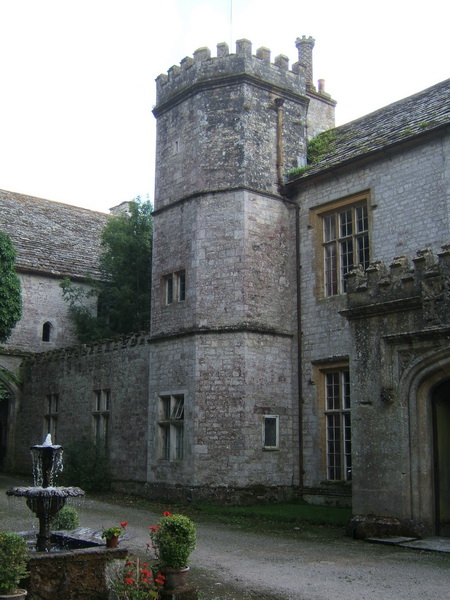 As it appeared in 2008.
Back to Wolfeton Manor Index